Book Arria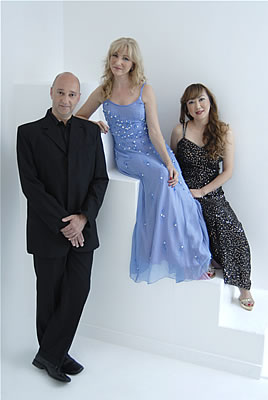 Arria can present programmes to suit your requests - full length concert, short recitals or "mini" presentations to enhance conferences and special occasions.
The repertoire includes such well known classical 'favourites' – Nessun Dorma, Madama Butterfly, Carmen and many more, contrasting with new "classics" such as Nella Fantasia, The Prayer and Time to Say Goodbye. Each song is heard in a completely new arrangement – which will delight and surprise the listener.
The glamorous and elegant performance is presented in a modern way which compliments the broad and expanding new audience for classical music.